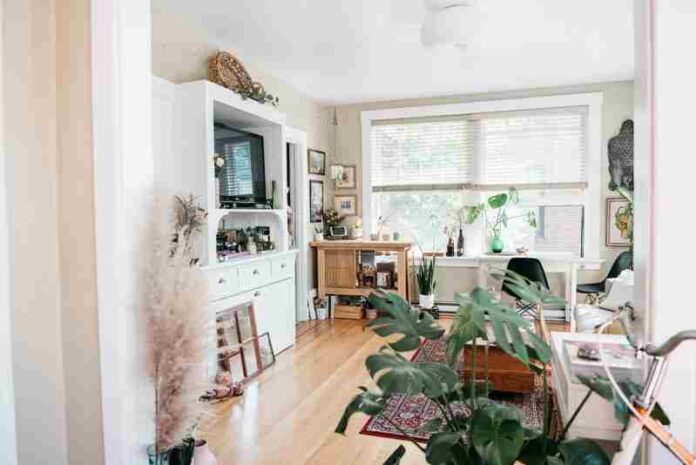 A home is what you make it. You can either make it heaven by your choice or keep it ordinary. But a beautiful home surely brings relaxation and pleasure to life. What do you say, what makes your home beautiful? Colourful paint or interior design? Well, both play an essential role in enhancing the look of your home. But we cannot forget home decorative items. These are the heart of the home that add value to the look of your home.
Today, the market of home decorative items is not limited to flower pots and wall clocks only. It has broadened to exotic products that come at hefty prices, and everybody can not afford them. There is nothing embarrassing about it. There are many people like you who look for affordable home decor items or tips to save money on home decoration.
If you are the kind of person who loves to change the look of the home every six months or on special occasions, it would be really insensible to invest in expensive items. To make it easy and budget-friendly for you, we bring you a list of home decorative items that will improve the ambience of your home without shaking up your budget. Let's find out what those items are.
Table Runners
Table runners are tending home decorative items that lift the complete environment by enhancing the look of tables around your home or office. No matter what type of table you have, be it dining, side, console, accent or any other table, a table runner looks attractive and acts as a beautiful showpiece in the home.
It comes in a variety of shapes, designs, fabrics, sizes, and colours. You can choose as per your home interior and choice. It is one of the best home decor items on the list that you can purchase at a low cost.
Garden
Creating an in-house garden is the cheapest home decorative item if you love nature. You can decorate your home's nook and cranny with indoor plants and bring freshness, greenery and calmness to your home.
Planting more and more plants around you will purify the air around you and bring peace to the environment. If you're living in an apartment and do not have much space, you can create your own mini garden on your balcony, hang planters in the railing, and put a beautiful planter stand in the corner. You also change the place of your plants to bring a new look to the ambience.
Kitchenware
Calling the heart of the home, the kitchen covers half of the home and decor items. If you pay little attention to your kitchen, it will bring a lavish look to your home appearance. Search for some unique kitchenware set for your kitchen and dining table that will look beautiful and enhance the taste of the food.
Exotic kitchenware is expensive, no doubt. But you can find luxury looking kitchenware sets and other items from the local markets or online stores at affordable prices. Spend a little time searching these places because they have a lot for you.
Wall Clock
Wall clock is an evergreen home decorative item. It is an all-time need for your home that never fades. There are several luxury wall clocks available in the market that come at a low price. Search for a wall clock that goes best with your home interior or complement other home decorative items.
The best practice you can do is buy different types of wall clocks for different areas of your home. You can flip their place after a few months to give your home decorative a new look. Isn't it the best way to create a new look at no cost?
Paintings
Home decor is incomplete without a nice wall painting. Wall painting acquires a huge space on the walls and does not let other home decors speak. Thus, they reduce the need for other items and save money. They attract the guest at first as they acquire a large space on the walls. Besides this, it is the most budget-friendly home decor item.
You can buy any type of wall painting complementing your home design and meeting your needs at pocket-friendly prices from the local markets or online stores. The best way to save money is to compare the prices and then choose the best option.
Where to Buy Home Decor Items?
The most important question comes in the last section. We have talked about purchasing inexpensive items, but the concern is where to buy them? What are the places that offer affordable yet luxury home decorative items? Well, the answer is you can buy them online or offline. You just need to search for the place. There are several online stores that sell quality and authentic items at low prices like Zinger Art. You can also compare the prices of various products from multiple stores to save a huge cost on home decoration.
Read Also:Top Ways to Resolve Orbi Satellite Not Connecting Issue